PVC laminated tarpaulin fabric is a versatile material that is used in a wide range of applications. It is commonly used as a covering or protective layer in outdoor environments, including truck covers, tents, and awnings. The thickness of the fabric is measured in deniers (D), which refers to the weight of the yarn used in the weave. The higher the denier count, the thicker and more durable the fabric.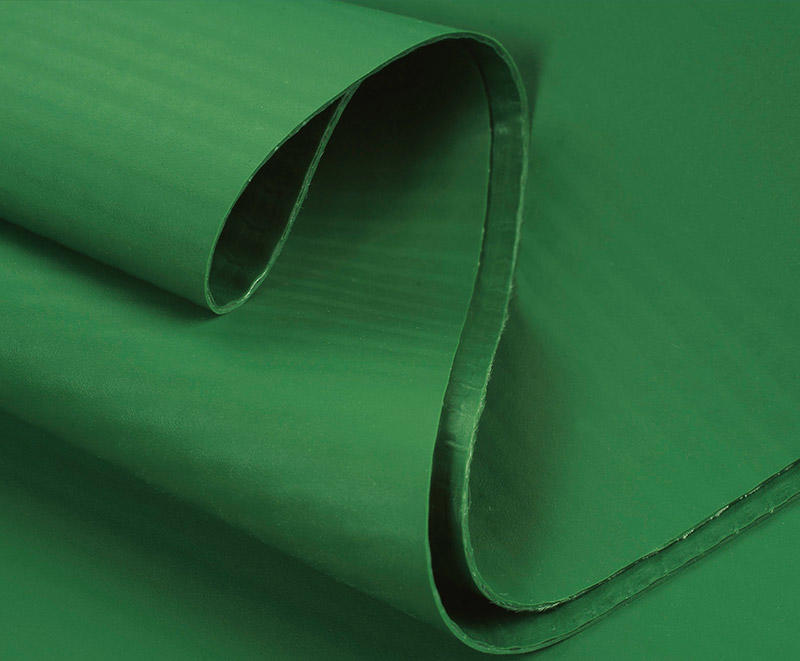 Three common denier counts for PVC laminated tarpaulin fabric are 840D, 1000D, and 1300D. 840D fabric is thinner and more lightweight, making it ideal for temporary or short-term applications. It is often used for camping tents, backpacks, and light-duty tarps.
1000D fabric is more heavy-duty and can withstand more wear and tear. It is commonly used for truck covers, boat covers, and industrial tarps. This fabric is also suitable for outdoor furniture covers and other applications that require a more substantial material.
1300D fabric is the most heavy-duty option and is designed for extreme weather conditions and heavy use. It is commonly used for military tents, large truck tarps, and other industrial applications where durability is a must.
The width of PVC laminated tarpaulin fabric varies, with widths ranging from 1.02 meters to 3.20 meters. This range of widths allows for flexibility in application, with narrower fabric widths being suitable for smaller projects and wider fabric widths being ideal for larger projects that require less seaming.
PVC laminated tarpaulin fabric is created by laminating a layer of PVC onto a woven fabric substrate, typically made of polyester or nylon. The PVC layer provides waterproofing and UV protection, while the woven substrate provides strength and durability.
In conclusion,
PVC laminated tarpaulin fabric
is a versatile and durable material that is suitable for a wide range of outdoor applications. With varying denier counts and widths, it can be customized to meet specific project requirements, whether it's for a temporary tent or a heavy-duty truck cover.