If you are in the market for custom printed tarps, then there is a good chance that you have already contemplated purchasing poly tarpaulins from an online source. Online suppliers typically provide customized products at a lower price than brick and mortar retailers, and they generally carry a much larger selection of items. If you have never purchased any sort of pre-printed or coated tarps before, you may be interested in learning about the advantages that they can offer to your business.
There are many uses for the poly tarpaulins that are supplied by online sources. For instance, if your business needs to cover large areas of outdoor equipment, or if you have a large amount of gardening equipment or other items that needs to be covered, it makes perfect sense to order the custom tarpaulins online. The same applies to businesses that need to protect their equipment or property from the elements, such as the military. The military uses plastic tarps when they are working in areas that do not have any other kinds of protective covering. Today's commercial grade PVC coated tarps can also be used for just such a purpose.
As you probably know, plastic tarps are typically available in a wide range of colors, and you can choose your color for the order accordingly. Not only do you have a variety of color choices, but you also have various sized pieces that you can purchase. Small, medium, and large tarps are typically available, and you will even be able to order custom sized pieces of tarps according to the specific needs that you have.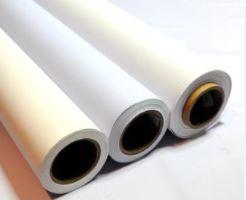 Not only are poly tarps very durable, but they are also waterproof. This is important if you have customers that are using items of furniture or other covered items on the site that can get very wet, such as a swimming pool. Some of the more advanced plastic tarp materials do provide some degree of protection against the effects of rain and water. If you have been using poly tarp materials on a regular basis for your business, you may want to consider investing in a more advanced model that has been specially made for protecting against the effects of both rain and moisture. This will make your job easier because it means that your covered items will be protected from damage that can occur without this additional protection.
Poly tarps come in different shapes, sizes, and densities, and there are plenty of choices to keep buyers happy. You can have them almost any size that you need. Businesses that have a need for extremely large tarps probably prefer the thicker, poly blend plastic tarps, while smaller companies may choose the lighter, more flexible varieties. For example, medium and small sized poly tarps will work for companies that need them for temporary purposes, such as temporary covered walkways or tables on the sales floor. Businesses with heavier equipment, such as forklifts, should look for custom-sized plastic tarps that offer greater strength.
Custom made tarps are an affordable and convenient way for you to get the protection that you need for your covered items. There are many different types of poly tarps, made by different manufacturers, available to buy online. Compare the features and benefits of the different brands so that you can choose the right product for your particular situation.