In North America, the market for PVC films is estimated to reach USD 2.3 billion in 2019 and is projected to grow at a CAGR of 2.6% over the period of 2020 to 2027. Increased demand from packaging industry and COVID-19 pandemic are two of the key factors that will drive the market growth during the forecast period. Furthermore, increasing applications for plastics in construction and building industry will further increase the demand for PVC films.
Besides being used for packaging, PVC films are also used to manufacture wound-care products, fluid bags and transdermal patches. They are used for blister packaging and offer high flexural and thermoform properties, and they are highly resistant to chemicals, ozone, and oils. This makes them ideal for various applications. However, there are some disadvantages associated with these films. In the long run, they are more expensive than their monomeric counterparts.
Although PVC is made from petroleum, it is an environmentally friendly material. It is non-toxic, has a high chlorine content, and is safe to use. It is also highly fire-resistant and does not emit much heat when burned. However, it can produce harmful chemicals if melted. PVC films are also self-extinguishing and can be used at high temperatures. There are few disadvantages of PVC film, but it is an excellent choice for waterproofing in indoor products and enclosures.
PVC film has excellent clarity, excellent dimensional stability, and is suitable for a variety of applications. It is durable, resistant to fading, and easy to care for. It is used in protective products and furniture covers. Due to its high clarity and heat-resistance properties, PVC film is used in packaging and displays. PVC films can be laminated for additional protection. For packaging, rigid PVC film is popular among industry professionals.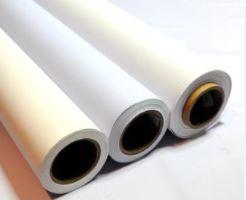 Rigid PVC, also known as unplasticized polyvinyl chloride, is a strong, lightweight, and affordable plastic. It is also resistant to a number of chemicals and is used at temperatures up to 60degC. However, it has lower impact toughness and has a higher tensile strength than flexible PVC. It is also susceptible to stress cracking depending on the environmental conditions. However, these limitations do not mean that PVC is not suitable for all purposes.
In the printing industry, PVC film is an excellent material for temporary signage. It is economical and easy to process, making it an economical solution for temporary signage. Moreover, it can be used in various industries, from signage to packaging and cards. It is widely used in the construction industry and is also a popular choice for temporary traffic patterns. There are many reasons to consider PVC film for temporary signs. Aside from its low cost and ease of processing, it is also durable and can be printed with traditional inks.
Plasticisers are used to make PVC more flexible and resistant to degradation. For example, tin-based stabilizers are used for rigid PVC applications in Europe. Buttyl phthalate, or DOP, is a synthetic compound used in manufacturing PVC. PVC can be used in a variety of industries, but its high-temperature processing is the most common process used in manufacturing. If you need to create a transparent PVC film for your application, then tin stabilizers may be a good choice.