Self-adhesive vinyl is a versatile material for a variety of uses. It can be used in marketing campaigns to draw attention to a brand, product, or service, or to remind people of directions or safe distances. The possibilities are only limited by your creativity. These materials are easy to apply and remove, and are very cost-effective.
Easy to install
If you want to install self adhesive vinyl tiles, then there are a few steps you can take to ensure that they stick properly. First, you should peel off the backing. After doing so, you can then lay the vinyl tiles in the desired place. Generally, self-adhesive vinyl tiles will stick well most of the time, but you may still experience issues with the installation. To avoid any problems, you should follow the instructions for self-adhesive vinyl tiles carefully.
Before you start installing the vinyl floor tile, make sure that the part you want is cut to fit the area you want to cover. Once you have determined the size you need, use a measuring tape to determine the distance between each part and the wall. You may want to use a putty knife to make more intricate cuts.
Another important step is to make sure that the surface is flat and clean. Dirt and dust can affect the adhesive qualities of the vinyl. This can cause the self adhesive vinyl tile to move or peel off completely. Therefore, it's important to keep your subfloor clean and dust-free.
Easy to remove
Easy to remove self adhesive vinyl tile is a breeze, but removing the glue that adheres to your subfloor is a challenge. Make sure to clear all adhesive residue before you lay your new floor covering. You can use methylated spirits or white spirit replacement solution to loosen stubborn adhesive residue.
Once you've removed the adhesive, you can start cleaning. The first step is to remove any baseboards. If you don't want to remove baseboards, you can cover them with tarps or drop cloths. You can also use a screwdriver or pry bar to pry off baseboards. If you're working on a large area, you can use a mechanical carpet stripper. This machine can remove large-scale vinyl. After you're done, use a mop and water to clean the flooring.
Next, prepare the floor by removing any furniture and trim. Then, cut the vinyl into twelve-inch strips and peel them gently up. You may also need a hammer and chisel to chip away at the hardened adhesive.
Cost-effective
Self-adhesive vinyl is an excellent medium for creating eye-catching signage and logos. The flexible material is durable enough to withstand high temperatures and exposure to water, and is suitable for a wide range of applications. It can be used to decorate walls, windows, and company vehicles.
product name:
White Transparent Black Grey Self Adhesive Printable Vinyl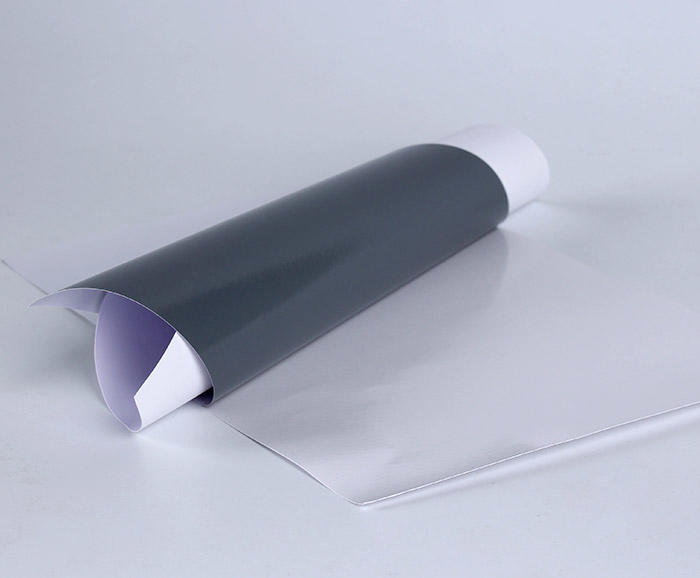 Product description:
1.PVC film thickness: 80μm or 100μm
2. Backing paper weight: 120gsm or 140gsm
3. Width: 1.06, 1.27, 1.37, 1.52, 1.82, 2.02 m( According to customer requirements )
4. Standard Length: 50m
For long term outdoor signs, exhibition panels and displays use
6. Easy to mount on smooth surfaces
7.Soft and seamless vinyl, specially for solvent printers 
8. No lamination required for outdoor use, but highly recommended for extended lifeInner packing: Plastic bag  Outer packing: Carton
9.Waterproof