Transparent PVC film is very useful in a variety of applications. The benefits of this film include its UV resistance, flame retardant properties, and versatility. Moreover, it is very economical. The film is widely used in packaging and can be used for external and internal curtains and windows. Its thickness ranges from 120 to 500 microns.
Transparent PVC film is an excellent material for a wide range of applications. Its clarity and opacity make it perfect for use in printing and other applications. It is available in a variety of sizes and can be fed into screen and offset printing equipment. It is commonly used in the packaging, gift, promotional, and stationery industries. It is available in roll and cut sheet forms.
The manufacturing process for transparent PVC film begins with the processing of raw materials. The raw materials are mixed in a high-speed mixer. After five minutes, the resulting material is then fed through a mixing roller to make sure it is completely melted. The next step is the winding process. It requires a controlled temperature of between sixty and eighty degrees Celsius. The temperature of the plastic film is maintained at these temperatures in order to avoid air pits and ensure a smooth surface.
Super clear PVC film has a wide range of applications. It is an excellent material for window film, stationery, and other applications where clarity is a primary consideration. Duletai New Material is a supplier of these films at competitive prices. This type of film is highly durable, and has excellent UV resistance.
Clear pvc film is made of durable plastic and comes in a variety of thicknesses. Optical clarity varies between brands and thinner gauges may be less translucent than thicker ones. The advantage of clear vinyl is that it can be easily shaped for any purpose. It is also highly resistant to weather, and is often used in marine environments.
Super clear PVC film is a material that has flame retardant properties and is suitable for outdoor applications. Its high chlorine content makes it fire resistant compared to other organic polymers. However, the presence of plasticizers reduces its resistance to fire. Fortunately, there are now fire retardant additives that can improve this material's flame resistance. Flame retardant film is available for various applications, including tents, marquees, flexible partitions, domes, and more.
High Transparency: This type of film is clear and flexible and has excellent UV resistance. It can be used for curtains and window coverings in buildings, and is also ideal for use in textile architecture. It is also resistant to high temperatures and is self-adhesive.
Super clear PVC film is a durable plastic material that comes in a variety of thicknesses. This film is primarily used for its transparency. The optical clarity of the material varies from brand to brand, with thinner gauges offering less clarity than thicker ones. It is also available in many shapes and sizes, making it a versatile material for a variety of applications.
The versatility of this material makes it a popular choice in many applications. It has exceptional chemical resistance and tensile strength and is easy to weld. These characteristics make PVC film one of the most versatile types of general purpose plastics.
Production process
Super clear PVC film is an innovative plastic material made from a combination of polyvinyl chloride and other additives. This material is highly durable and has a high gloss value. In addition, it is very tough and ductile. It is widely used and has many patents in Taiwan and Malaysia. Its properties make it an excellent material for packaging and blister packaging.
product name:
Rigid PVC Super Clear Stretch Film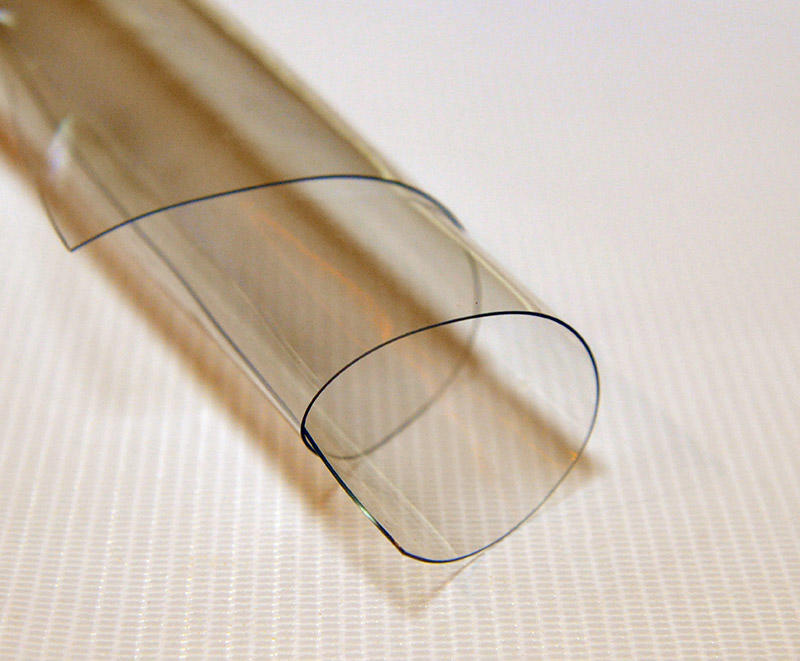 Product description:
Material:PVC
Type:Stretch Film
Usage:Packaging Film
Feature:Moisture Proof
Hardness:Rigid
Processing Type:Multiple Extrusio
Transparency:Transparent
Place of Origin:Zhejiang, China
Brand Name:Minglong
Model Number:PVC Film
Color:Transparent or customized
Density:1.37g/cm3
Application:packing/protection/decoractive/printingRoll Length:Customized
Width:Max 1800mm
Certificate:ROHS, REACH, ISO9001, 6P
Sample:A4free Samples